Obersound
Description
Obersound
Obersound® acoustic panels are designed to improve acoustic comfort in interior spaces by reducing sound reflection. Used on walls or ceilings, they improve speech intelligibility and sound clarity.
The perforations in the decorative cladding give these panels an additional function: sound absorption. The partial absorption of sound waves significantly reduces the sound reverberation and the effects of resonance or echo.
Obersound perforation patterns can be applied to all Oberflex decorative surfaces (real wood, solid colors or metal). They are divided into 4 collections and are customizable.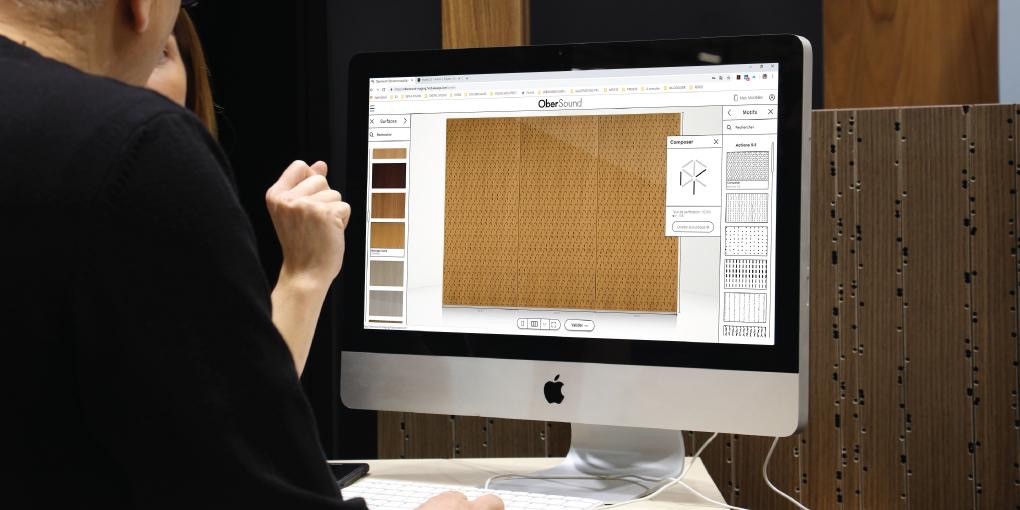 Invisible peroforations due to micro-perforation process. The aesthetic appearance is preserved while offering high acoustic performances.
The basics for a discreet look. The panels feature round, oblong or grooved-perforated.
The new collection of customizable acoustic panels. 6 models that can be configured into an infinite number of perforated patterns.
Customizable patterns
Five collections designed by Studio 5.5. Each collection features five patterns: an architectural skin, a space garment, a living wall, a vibrating panel or a landscape.
25 acoustic perforation models with enhanced graphic identity
Nous avons eu à utiliser le produit Akupanel pour notre projet Genetec. Très beau produit à valeur acoustique ajoutée. Bonne chaîne de distribution et le matériel est arrivé à temps. Merci Charles!
Merci Charles pour ton excellent service et ta grande disponibilité. Charles est une personne à l'écoute et dévoué à ses clients. Leur sélection de produits est vraiment inspirante et de qualité. Toujours un plaisir de collaborer avec vous. Longue vie à Print International.